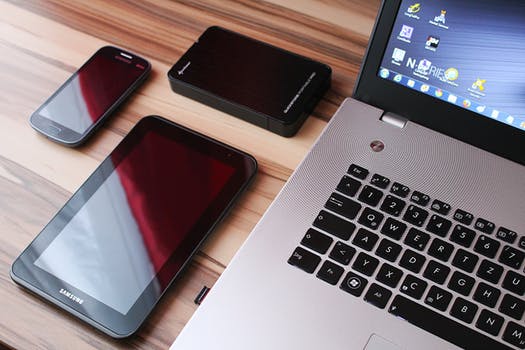 Living in a digital world, smartphones have become a fundamental part of our everyday lives. Each day, a pristine app is created, making a smartphone even more valuable. Among various mobile devices, Android smartphones are the highest rated devices when it comes to outstanding features and ease of use. They have not only brought a revolution in the perception of a handset device but in the entire IT sector as well. Android phones are jam packed with features and have a scope for running third party apps that augments their potential functionality. Now let's have a look at some of the top tips and tricks for developing an Android app:
Every customer expects to have enterprise apps that are faster to build for their own business. With Android, you can have quick tools and app development frameworks that can spur the app building process. This quick development framework helps in proffering steady value to the customers along with quick iterations.
The cloud technology plays a significant role in developing an android app. Since there are a plethora of technologies coming up almost every day, there is a strict need for all app developers to think out of the box and come up with innovative ideas and techniques to integrate the apps on multiple devices. The cloud driven approach allows the app developers to build interactive and engaging apps that have the potential to adjust themselves on a huge number of mobile devices with absolutely no alteration in data, features or functionality.
App security is of utmost importance at the time of developing an android app. According to Gartner's research report, it is predicted that almost 3/4
th
of the apps would fail miserably when passed through a security test. Doesn't that sound like a major threat? There have been numerous cases of hacking and leaks of sensitive business information and as a result, the security of all android apps and mobile devices has become even more crucial to watch for.
Location Based WiFi Services
WiFi is soon expected to come up with major advantages and people will simply love consuming all the allotted data. The android is then expected to leverage the WiFi and its numerous features by using this connectivity for deploying proficient location based apps, keeping the customers engaged and entertained.
Wearable Technology is the new buzz that is geared towards optimum health and fitness. Various industries are taking to developing wearable technology so as to win over their customers and stay competitive. Now even android apps need to align with these wearable techs so as to augment efficiency and productivity.
Mobile Payments and M-commerce
Going by a recent trend, a significant part of all retail sales are completed through a mobile or tablet device. This exhibits tremendous growth in mobile technology as an increasing number of customers are successfully shifting towards m-commerce. Therefore, all app developers are recommended to create mobile apps with a progressive feature of in-app payments for offering added ease to customers.
The amazing concept of Internet of Things is becoming progressively popular, owing to its ability to integrate and connect with multiple devices and technologies. With IoT and WiFi, the users are sure to connect with the right set of apps that matches their precise needs.
Big Data and App Analytics
Performance tracking of various apps available in the android market is extremely significant. The big data and app analytics will allow the app developers to come up with creative solutions within their apps in order to collect the data that secures better insights as well as actionable items to meet the consumer needs and demands.
Conclusion
As the process of developing an android app is progressing at a fast pace, a number of business enterprises have already started to benefit various business sectors, travel and cloud based services. Apps help the business to operate in a dynamic environment and also they are quite inexpensive. So, follow the above mentioned tips and develop your custom android app today! We can help you to develop your business apps, connect with us via email : sales@alphaklick.com